Capri Commons Mobile Home Park in Ft Walton Beach Florida!

Capri Commons is a family-oriented mobile home park community with on-site manager, washer & dryer facilities, club house, playground and public utilities.  Our community is in close proximity to top rated publics schools and universities, medical centers, public golf courses, world class white sand beaches, excellent fishing, and many opportunities for sports and outdoor activities (see list below).
Fort Walton Beach is home to the 724 acre Elgin Air Force Base and Hurlburt Field.
Fort Walton Beach, together with adjoining Destin and Oskaloosa Island, is "the major tourist destination of Florida's Panhandle". See Frommers.
What is near the Capri Commons Manufacture Home Community?
EDUCATION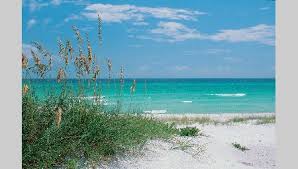 Schools
Choctawhatchee High School (grades 9-12)
110 Racetrack Road Fort Walton Beach, FL.
850-833-3614
http://www.choctawindians.net/

Choctawhatchee Senior High School is a short walk from Capri Commons. It is the only school in Okaloosa County to offer the International Baccalaureate Diploma Programme. It also offers the Advanced Placement Program and honors classes, AFJROTC, an aviation program, (offered by Embry-Riddle Aeronautical University), and pre-engineering classes (offered by the University of West Florida). Its newest innovation is the Information Technology Institute housing the Academy of Web Design as well as the Academy of Digital Design. Choctaw has received Florida's highest rating of A+ for many years. The school mascot is the Big Green Indian and the school colors are kelly green and white.
W.C. Pryor Middle School (grades 6-8)
(a short walk from Capri Commons)
201 Racetrack Rd. Fort Walton Beach, FL
850-833-3613
http://www.okaloosa.k12.fl.us/pryor/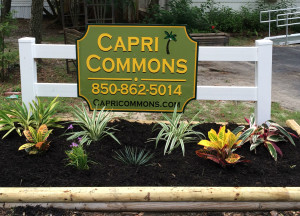 Kenwood Elementary School (grades k-5)
15 Eagle Street
Fort Walton Beach, FL 32547
(850)833-3570
http://www.okaloosaschools.com/kenwood/
Longwood Elementary School (grades k-5)
50 Holly Avenue
Shalimar, FL 32579
(850)833-4329
http://www.okaloosa.k12.fl.us/longwood/
Colleges and Universities
University of West Florida
11000 University Parkway, Pensacola, Fl 32514
850-474-2000
http://uwf.edu/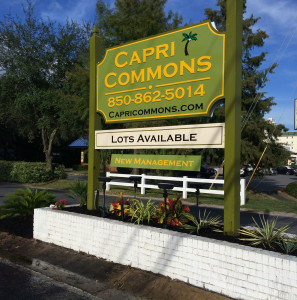 Northwest Florida State College
100 College Blvd. Niceville, Fl 850-678-5111
http://www.nwfsc.edu/
UWF & NWF State College FWB CAMPUS
1170 Martin Luther King Blvd. Fort Walton Beach, Fl 32547
850-863-6500
Troy University
4503 Twin Oaks Drive, Pensacola, Fl
850-455-5836
http://trojan.troy.edu/globalcampus/sites/fwb/
Pensacola State College
1000 College Blvd. Pensacola, Fl
850-484-1000
http://www.pensacolastate.edu/
HOSPITALS
Fort Walton Beach Medical Center
(walking distance from Capri Commons)
Hospital Drive, Fort Walton Beach
850-862-1111
http://fwbmc.com/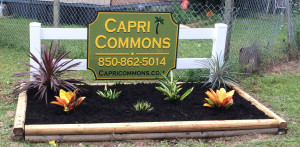 Gulf Coast Immediate Care
345 Miracle Strip Pkwy, Fort Walton Beach
850-244-3211
http://www.gulfcoastimmediatecare.com/GCIC/
Gulf Breeze Hospital
1110 Gulf Breeze Pkwy. Gulf Breeze, FL
850-934-2000
www.bhcpns.org
LIBRARIES
Fort Walton Beach Public Library
185 Miracle Strip Pkwy SE
Fort Walton Beach, FL 32548
850-833-9590
http://fwb.org/library/
http://www.readokaloosa.org/details_fwb.html
FISHING
Fishing Pier at Oskaloosa Island
Video – 70 lb. Cobia on Okaloosa Island Pier Fort Walton Beach, FL.
Deep Sea Fishing Charter Boats
GOLF COURSES & MINI GOLF
Scenic Hills Golf and Country Club
8891 Burning Tree Rd.
850-476-0611
Tiger Point Golf & Country Club
1255 Country Club Rd. Gulf Breeze, Fl 32563
850-932-1333
Hidden Creek Golf Club
3070 PGA Blvd. Navarre, Fl 32566
850-939-4604
Fort Walton Beach Golf Course
1955 Lewis Turner Blvd.
850-833-9528
Goofy Golf
401 N. Eglin Parkway, Fort Walton Beach, Fl
850-862-4922
Island Center
1306 Miracle Strip Pkwy. Fort Walton Beach, Fl
850-244-1612
THEATRES
Santa Rosa Cinema 8
Mary Esther, Fl 32569
850-243-2135
www.regalcinemas.com
UA Santa Rosa 10 located behind Santa Rosa Mall
300 Mary Esther Blvd. Mary Esther, Fl 32569
850 -243-5260
www.regalcinemas.com
Breeze Cinemas
1233 Crane Cove Blvd. Gulf Breeze, FL 32563
850-934-3332
Gulf Breeze Cinema 4
1175 Gulf Breeze Pkwy Gulf Breeze, Fl 32563
850-916-9402
PARKS & RECREATION AREAS
The Zoo in Gulf Breeze
www.thezoonorthwestflorida.org
YMCA of Fort Walton Beach
1127 Hospital Road Fort Walton Beach, Fl 32547
850-863-9622
Navarre Children's Park
Foot of Navarre Bridge on Highway 98
John C. Beasly Wayside Park
East of Fort Walton Beach on Hwy 98.
www.floridastateparks.org
Fort Walton Beach Tennis Center
45 West Audrey Drive NW Fort Walton Beach, Fl 32548
MALLS & SHOPPING CENTERS
Santa Rosa Mall
300 Mary Esther Blvd. Mary Esther, Fl 32569
850-244-2172
www.santarosamall.com
Cordova Mall
5100 North 9th Avenue Pensacola, FL 32504
850-477-5355
www.simon.com
University Mall
7171 N. Davis Highway Pensacola, Fl 32504
850-478-3600
Uptown Station
99 Eglin Parkway NE, Fort Walton Beach, Fl 32548
www.uptownstation.com
Wal Mart
748 N Beal Parkway
850-862-0700
www.walmart.com
POSTAL CENTERS
Fort Walton Beach Post Office
21 Walter Martin Rd NE
800-ASK-USPS
CHILD CARE SERVICES
Kid's Discovery
www.kidsdiscovery.net
LOCAL CHAMBERS
Navarre Beach Area Chamber of Commerce
8543 Navarre Parkway
850-939-3267
www.navarrefl.com
Greater Fort Walton Beach Chamber of Commerce
34 Miracle Strip Parkway
850-244-8191
www.fwbchamber.org
Gulf Breeze Area Chamber of Commerce
409 Gulf Breeze Parkway
850-932-7888
www.gulfbreezechamber.com
Pensacola Area Chamber of Commerce
117 W. Garden Street Pensacola, Fl
850-438-4081
www.pensacolachamber.com
TRANSPORTATION
Pensacola Regional Airport Transportation
850-436-5005
www.flypensacola.com
Greyhound Bus Lines
800-231-2222
www.greyhound.com
Annies Airport Shuttle and Taxi
850-978-0978
Yellow Cab Company
850-244-3600
OTHER 
CAPRI COMMONS MOBILE HOME COMMUNITY